Company Name
Contact Info
Location

ADLER MAKİNA METAL İŞLEME SAN. VE TİC. A.Ş.

Erbiller Sanayi Sitesi B Blok No: 3 / Turgutlu / MANİSA / TÜRKİYE

Hall: 8

Stand: 827

Product Groups

CNC Lathes
Cutting Tools
Band Saws
Circular Saws
Company Info

Products

Represented Companies

Company Brands
Our company is the representative of Turkey bandsaw ADLER brand produced in Germany and distributes the ball as seamless as originating in each of the desired dimensions. It also manufactures and distributes ADLER oil skimmers, which are used to clean oils (such as sideways oils) contained in cooling fluids of workbenches. It continues its activities with the policy of providing better and higher quality services in line with the wishes and suggestions of the consumers.
BI METAL BAND SAW BLADE
ADLER BAND SAWS
PRODUCT DESCRIPTION:
High performance band saw, very good abrasion resistance and precise cutting ability are used in many cutting applications.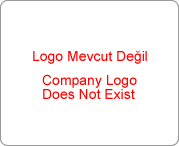 MUBEA TELLERFEDERN GMBHGERMANY
Adres: Im Kirdorf 34 57567 Daaden GERMANYTelefon: 49 2743 8063011web: https://www.mubea.com/